Open Source Seeds
This site was set up to explore the concept of open source seeds. Since then the Open Source Seed initiative has started up and is doing great work.
Farmhack
We are a worldwide community of farmers that build and modify our own tools. We share our hacks online and at meet ups because we become better farmers when we work together.
Open Food network
Showcase your team, products, clients, about info, testimonials, latest posts from the blog, contact form, additional calls to action. Everything translation ready.
Farm OS
farmOS is a Drupal distribution for managing an operating farm. It includes modules and configuration for managing areas, plantings, animals, equipment, and more
Farmbot
FarmBot ships with the most common electronics of the DIY world: The Raspberry Pi 2 and Arduino Mega 2560. These platforms work seamlessly with the FarmBot software right out of the box.
Bristol Fish project
Bristol Fish Project is an Aquaponics project. I'm going to be playing around with Open Source monitoring and control
Open Farm
A free and open database for farming and gardening knowledge
The Things Network
We are on a mission to build a global open crowdsourced Internet of Things data network.
Why
I live on a smallholding trying to earn some supplemental income from selling a mixed salad bag. I actually quite like harvesting salad by hand, but it's pretty slow.
Is there a way of doing this that's easier? A way that makes producing a salad bag a viable proposition for more small-scale producers? Can we automate some of the labour out without losing that connection with the land?
Why not use Farmbot?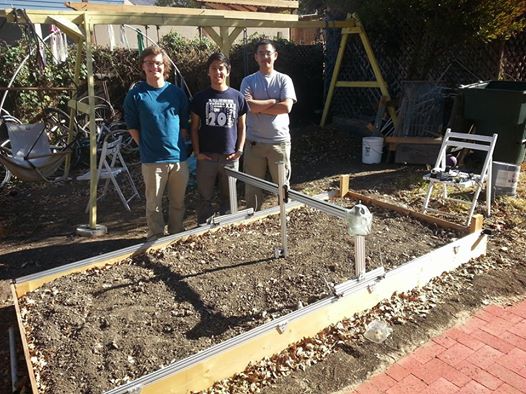 I really like the farmbot project, it's based on concepts of 3d printing, I anticipate it will end up quite expensive. Also plans for harvesting are in their infancy.
I find that harvesting is the most time-consuming part of growing, so I'm interested to see if there is a way of doing it differently.
What
A small scale planting, weeding and harvesting machine that can be made by a competent tinkerer. Something that's affordable and can be run on solar power.
I value
* Open Source
* Biodiversity
* Renewable
* Appropriate tech
The idea is to use a circular gantry system and have the 'robot' part removable so you can farm multiple circular plots with one investment in the 'robot' part.
The planting would be in a spiral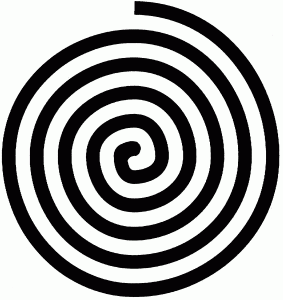 The idea is that this would reduce the number of moving parts.
Get in touch
sam [at] bristolwireless [dot] net